This a setting I'm running in RL and I thought I would share the pieces I have for it here. It' still a work in progress and nothing is super concrete. You're getting a first look at how I world build basically.
Suggestions, comments, or additional ideas are welcomed!
Setting Premise
The year is 2060 and the space race never ended between the Soviet Union and the United States. Presently the human race has made its way into the solar system and has established itself on planets, moons, and space stations. It is a time of great discovery, technological advancements, and exploration. It is also a time of uncertainty as old grudges still fester between the old superpowers and new ones fester between rising powers.
Major Themes
- Retro-futurism
- Exploration of ground based societies and their adaptation to space
- Space is a scary place
- Cold War in space
Look and Feel
Anything by Syd Mead (one could call Retrograde the Syd Mead RPG)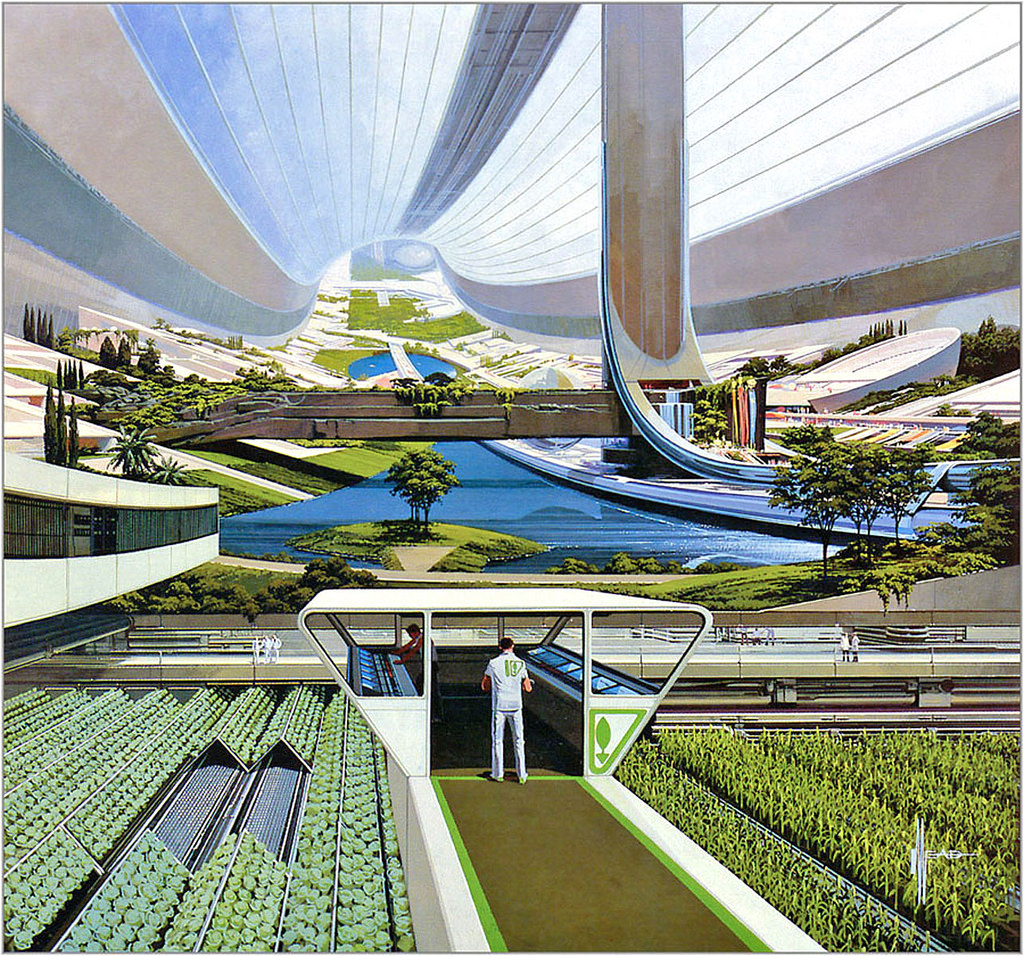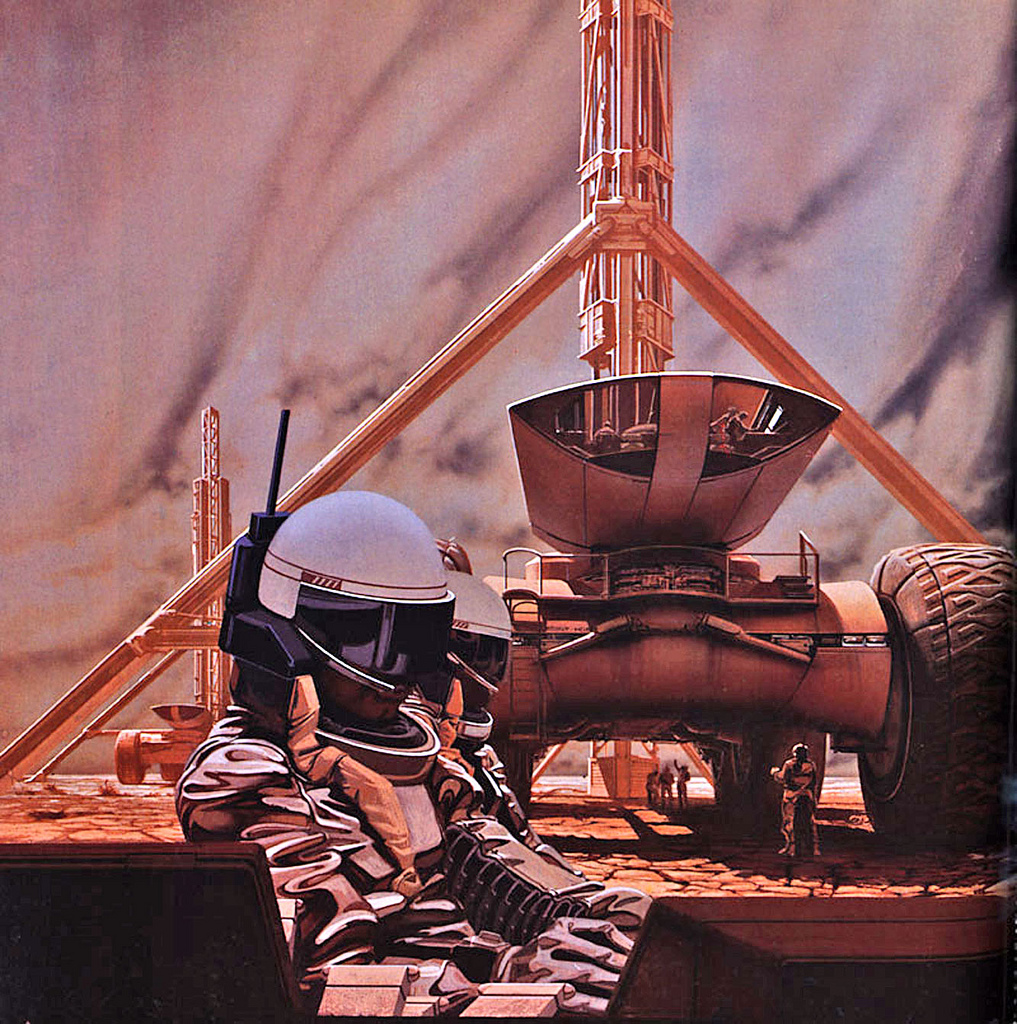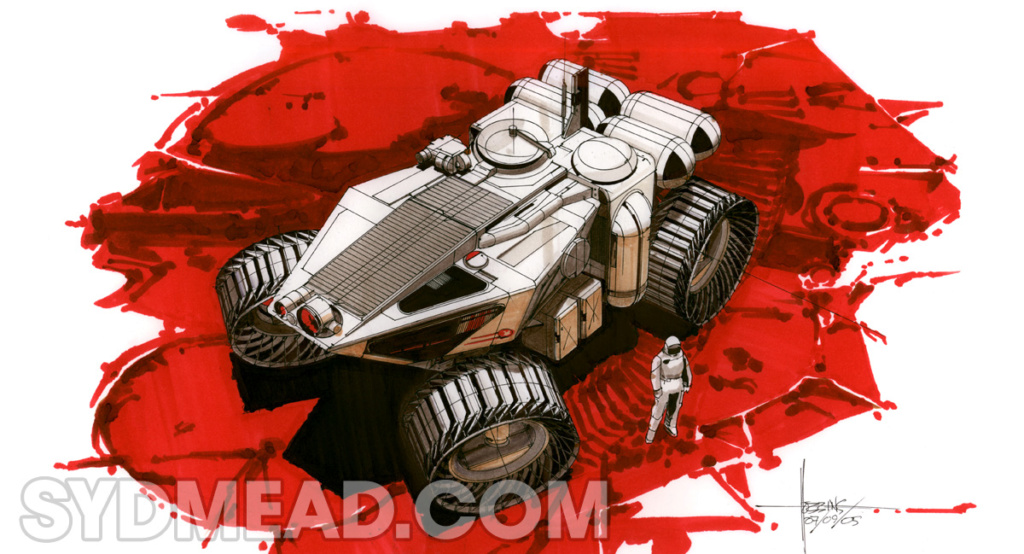 Setting Notes
Major Stellar Powers (Superpowers)
- United States
- Soviet Union
- United Kingdom
- People's Republic of China
Minor Stellar Powers
- Federal Republic of Germany
- France
- Canada
- Italy
- Netherlands
- Iran
- Socialist Countries of Africa (SCA)
- Separatist Moons of Jupiter
Random Notes
Rocketboys - Hotrodders and greasers in space
CCC - Civilian Conservation Corp
Soviet Genetic Manipulation (Extreme variants)
- Cosmonaut Gene: Telepathy and extreme adaption to zero-g
- Soldat Gene: Genetically enhanced soldiers
- Cossack Gene: Skills related to piloting
- Politico Gene: Skills related to social manipulation and people reading
Panzer Korps - Armored combat suits in place of tanks
USMC
- Paramarines - ODST like units
- Infantry - Old school roughnecks getting shit done
- Heavy Infantry - Roughnecks in heavier armor
- Aviation - Marines that can fly
USN
- Void Jumpers
- SEALs
- Force Security
- SeaBees
- Pilots
Mercenary Companies
- Gold Company
- W39
- Star Banshees
- Willy's Rangers
Dutch Trading Company (DTC)
Pinkerton Detective Agency
Separatist Moons of Jupiter
- Himalia
- Lysithea
- Elara
- Pasiphae
- Sinope
Well Known/Notorious Pirate Groups
- Thunder Children
- Bloody Barons
- Krakens
- Blitz (Single Ship)
- Einstein's Brain (Single Ship)